Florals Over Florals
I love experimenting with what I wear, I discover new things and I appreciate Fashion more.
This was a day at the resort and I just want to feel summer all over me. I wore this, Sheer floral top and floral polo with my brown braided belt. I guessed my outfit screamed Summer for me.
XOXO
blog comments powered by

Disqus
Your daily dose of Fashion Facts. This blog is made up of the latest fashion news, fashion do's and dont's, fashion styles, shows and events, and a lot more about the amazing world of fashion.

Fashioninformation is also the place where a 19-year-old fashion enthusiast blogs about her experiences in life, fashion-related or not, with the aim of informing others as well.

This blog will also feature diy projects, online fashion stores and even online fashion blogs.
FOR PRODUCT REVIEWS/FEATURE, SEND A MESSAGE HERE.

EVERYTHING FASHION:
MORE ABOUT FASHION:
FASHION-ORIENTED SHOWS:
*The Rachel Zoe Project
*Project Runway
*The Fashion Show
*How Do I Look?
FASHION STORES ONLINE:
*Forever 21
*Topshop
*YesStyle
*Zara
CHECK OUT THESE SITES:
*Forever21.com
*YesStyle.com
Add a link to your site here:
Message me.
Your Daily Dose of Fashion Inspiration is on Top 15 of Top Blogs!
Visit my other blog
here.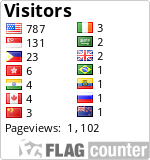 SITE UNDER
MAINTENANCE