Nicky Hilton proves the Balmain look is wearable even on a mid-day hunt around the shops. Red leather? Shoulder pads? Well, you don't need to remember the intricacies of 80's excess to appreciate the look today. Hilton keeps the biker feel on point with simple tee, tight jeans and ankle boots in black to perfectly offset the red of the jacket. Red is big this season, but wear it with other colours to keep the look current. If the devil wears Prada, then who wears Balmain? The fashion literati… like you!
1. Balmain Rouge Biker Jacket ($7,205)
Stylish biker-jacket in red leather and fashionable 60's punk style, very soft and pleasant leather by French luxury Couturier House Balmain. Cool biker-shape, short collar, short revers, shoulder-flaps and lateral zipper. Straight, modern cut, a hit with all base pieces, even a cocktail-dress, wow with grey tube jeans, bluejeans, black pencil pants, or destroyed jeans.
2. 7 For All Mankind Roxanne Skinny Slimmer Jeans ($155)
Wear these dark blue classic skinny Roxanne jeans at any occassion and at the office. 7 for all mankind's Roxanne skinny jeans are your failsafe day-to-night denim style – skinny but not spray-on and a classic dark-blue hue. Cut from a thicker denim and detailed with love-worn fading, they look as fabulous with a tee as they do with heels and a statement top.
3. Iosselliani – Silver Stack Ring With Crystals ($455)
Stylish ring in fine silver and metal, very well-made fashion piece from the Italian hot-label Iosselliani in elegant antique look with rhinestones and cool bronze studs and fine prongs. Extremely decorative anytime, 24/7, instant upgrade – goes with a sexy top as well as a cocktail dress or dressy pantsuit.
4. Marc By Marc Jacobs Black Sophie Leather Tote ($478)
Stylish bag in black leather and classic bean shape, small size. Saddle bag look with two buckles, short handle plus a long adjustable shoulder strap and gold logo at the front. Functional for every day, very high quality, black works with all outfits. Use every day at the office & a night out, a classic for many seasons to come.
5. Iro Black Suede Ankle Boots ($495)
Stylish bootie in fine black suede, a fashion hit and dream shoe because it's comfy and super trendy with rounded toe and trendy cuff, ankle-high. Elegant 3.5″ stiletto heel, a hit with leather or shift dresses, cargo pants, rolled-up jeans, shorts.
(via CelebrityStyleGuide)
blog comments powered by

Disqus
Your daily dose of Fashion Facts. This blog is made up of the latest fashion news, fashion do's and dont's, fashion styles, shows and events, and a lot more about the amazing world of fashion.

Fashioninformation is also the place where a 19-year-old fashion enthusiast blogs about her experiences in life, fashion-related or not, with the aim of informing others as well.

This blog will also feature diy projects, online fashion stores and even online fashion blogs.
FOR PRODUCT REVIEWS/FEATURE, SEND A MESSAGE HERE.

EVERYTHING FASHION:
MORE ABOUT FASHION:
FASHION-ORIENTED SHOWS:
*The Rachel Zoe Project
*Project Runway
*The Fashion Show
*How Do I Look?
FASHION STORES ONLINE:
*Forever 21
*Topshop
*YesStyle
*Zara
CHECK OUT THESE SITES:
*Forever21.com
*YesStyle.com
Add a link to your site here:
Message me.
Your Daily Dose of Fashion Inspiration is on Top 15 of Top Blogs!
Visit my other blog
here.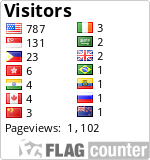 SITE UNDER
MAINTENANCE