Who Wore It Best: Brittany or Jamie?
We spotted both Brittany Snow and Jamie Chung in this sexy orange Ani Lee dress! We love the bright orange color on both celebs and think it's the perfect dress, it just screams "summer!"

Jamie wore her dress with nude heels, gold Chanel earrings, a gold watch, and black bag. We think her tan looks amazing against the orange!

Brittany kept her pale locks free and wore a bunch of turquoise and gold jewelry and champagne peep-toe heels. We wish she would've pulled her hair into a ponytail, it would've created a very polished look.

Who do you think wore this look best? Brittany or Jamie?
Vote here.
blog comments powered by

Disqus
beautyywithinxoxo reblogged this from fashioninformation
fashioninformation posted this
Your daily dose of Fashion Facts. This blog is made up of the latest fashion news, fashion do's and dont's, fashion styles, shows and events, and a lot more about the amazing world of fashion.

Fashioninformation is also the place where a 19-year-old fashion enthusiast blogs about her experiences in life, fashion-related or not, with the aim of informing others as well.

This blog will also feature diy projects, online fashion stores and even online fashion blogs.
FOR PRODUCT REVIEWS/FEATURE, SEND A MESSAGE HERE.

EVERYTHING FASHION:
MORE ABOUT FASHION:
FASHION-ORIENTED SHOWS:
*The Rachel Zoe Project
*Project Runway
*The Fashion Show
*How Do I Look?
FASHION STORES ONLINE:
*Forever 21
*Topshop
*YesStyle
*Zara
CHECK OUT THESE SITES:
*Forever21.com
*YesStyle.com
Add a link to your site here:
Message me.
Your Daily Dose of Fashion Inspiration is on Top 15 of Top Blogs!
Visit my other blog
here.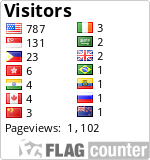 SITE UNDER
MAINTENANCE